9 Tulum Luxury Hotels That You'll Fall In Love With
Move over, Playa del Carmen and Cancun: Tulum has been gaining ground as the hippest destination in the Yucatan. A stroll down Tulum's pristine beach will leave no doubt as to why.
With yoga classes and nutritional elixirs offered at every turn, this stretch of the Riviera Maya seems divinely inspired for laid-back couples, lovers of holistic wellness, and jungle adventurers. Plus, you won't be far from all the best activities on the Riviera Maya with great cenotes and ruins nearby.
While the white sand beaches and enticing Caribbean sea is of course a fantastic reason to visit Tulum, Mexico, what really sets this small town apart is its unique focus on architecture and sustainability. Many of Tulum's top hotels have been built with natural materials and blend into their Mexican surroundings, instead of sticking out like a sore thumb.
If you're looking for a high-end vacation, Tulum offers a wide variety of luxury hotels that will leave you swooning. These hotels all offer fresh linens, a 24-hour concierge, free wifi, and air-conditioning.
Here are our favorite Tulum hotels that you might not ever want to leave.
It's no surprise that La Valise Tulum is considered one of the best hotels in the area. Here, you'll get the perfect mix of beach and jungle. The rooms at the hotel look more like treehouses, rather than your stereotypical rooms, so you know you're getting something special from the first look you take.
Top Amenities La Valise Tulum Offers:
Heated Infinity Pool
Lounge Beds on the Beach
Open-Air Showers
Private Hammocks
Check availability for your next luxury vacation to La Valise Tulum.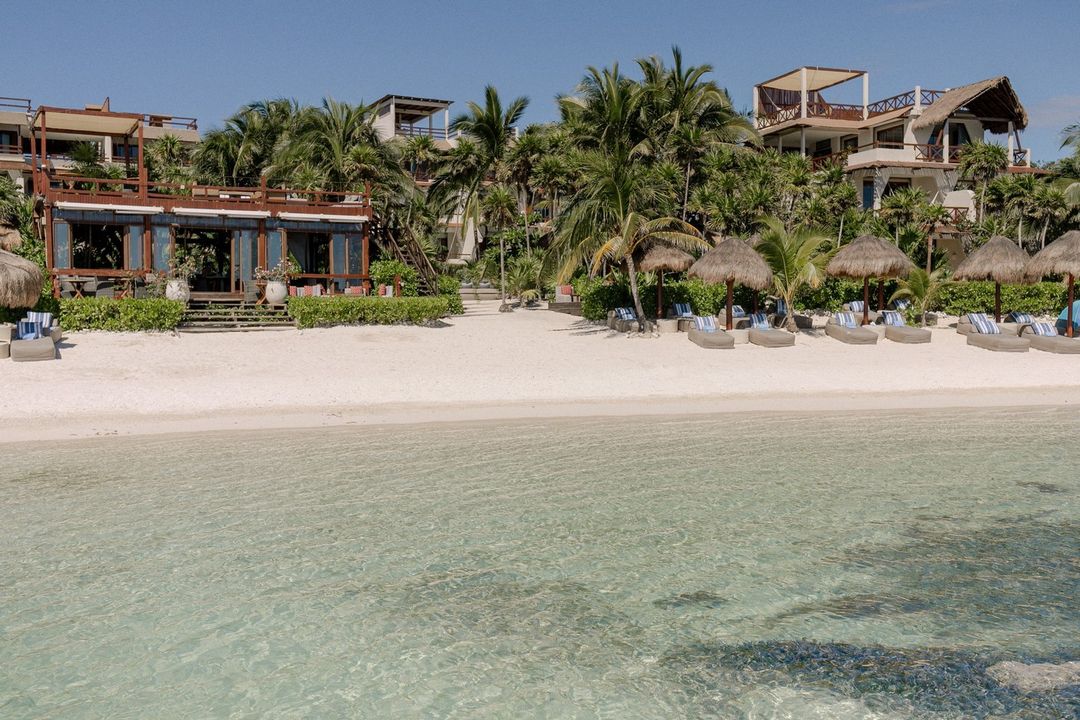 Jashita Hotel is a bit farther away from Tulum Center, which is ideal for vacationers looking to really get away on their holiday. Located on a quiet stretch of beach, Jashita Hotel has everything you need for a memorable vacation to Mexico. This oceanfront hotel is one of those that you'll most likely want to spend your whole vacation staying on their grounds, instead of venturing out.
Top Amenities at Jashita Hotel Include:
Luxurious Penthouse
3 On-Site Swimming Pools
Snorkeling & Scuba Diving Trips
1 On-Site Restaurant
Check availability for your next remote vacation to Jashita Hotel.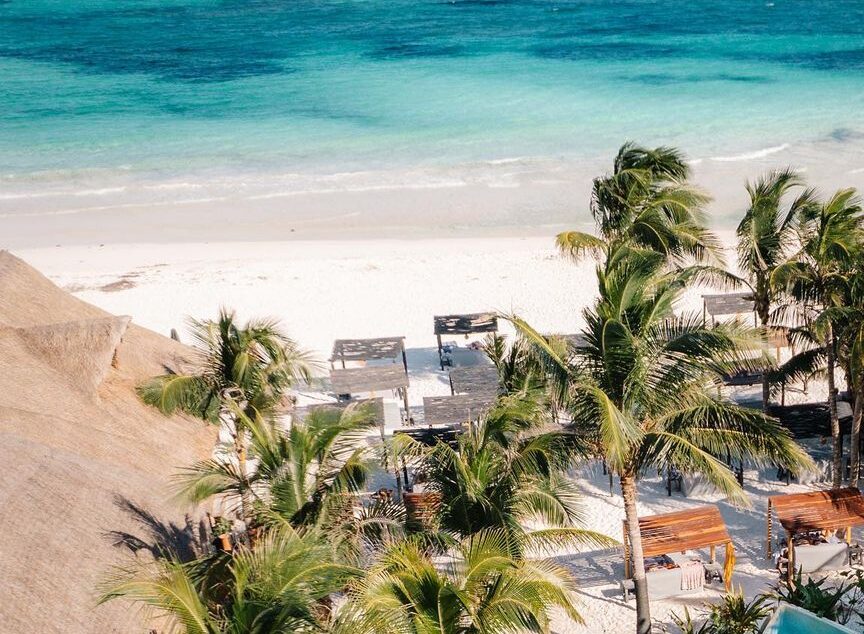 Hotel Ma'xanab Tulum is an incredible show of how to blend luxury with nature. Located steps away from South Tulum Beach and famous Ziggy's, you can choose to spend your time in Tulum at the hotel, enjoying the views and amenities, or take an easy walk into town for more entertainment and dining options. This is a great choice for those that want the best of both worlds.
Top Amenities at Hotel Ma'xanab Tulum Includes:
1 On-Site Restaurant
Spa & Fitness Center
Infinity Pool
Private Beach Area
Check availability for your next beachfront vacation to Hotel Ma'xanab Tulum.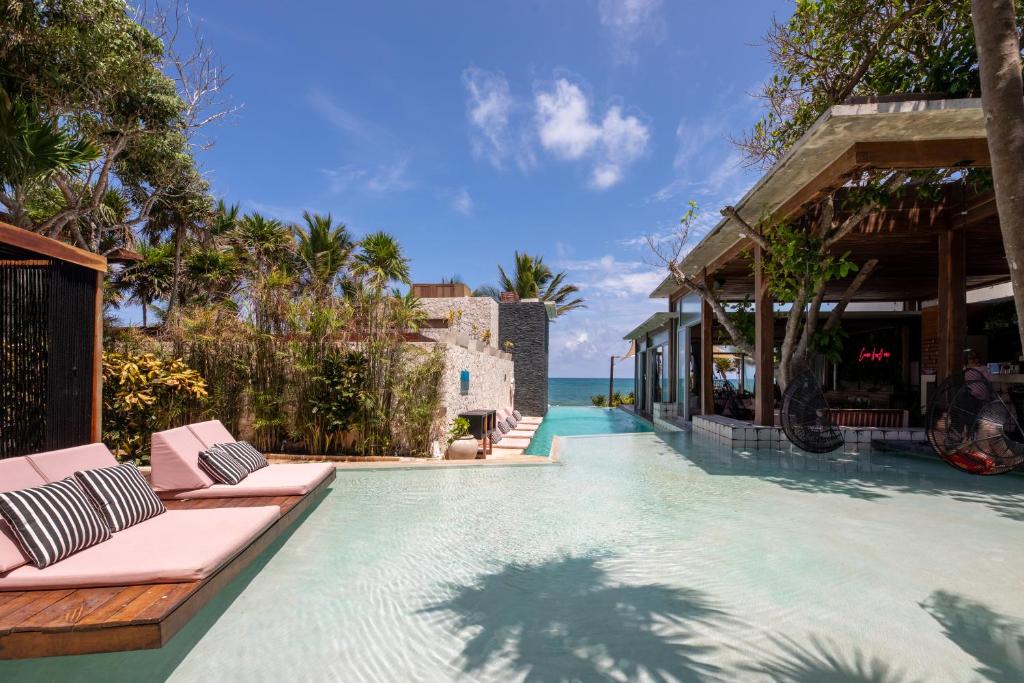 This adults-only beachfront hotel is ideal for couples that are looking for tranquility and a bit of fun on their holiday. At Mi Amor, it's easy for you to spend your vacation enjoying the ocean views on the rocky coast, listening to waves crashing in, and taking advantage of the services the spa resort offers or you can get a little lively with daily DJ sessions at the private plunge pool.
Top Amenities Mi Amor a Colibri Boutique Hotel Offers:
Spa Treatments
Poolside Bar
On-Site Restaurant
Swimming Pool
Check availability for your next adults-only vacation to Mi Amor a Colibri Boutique Hotel.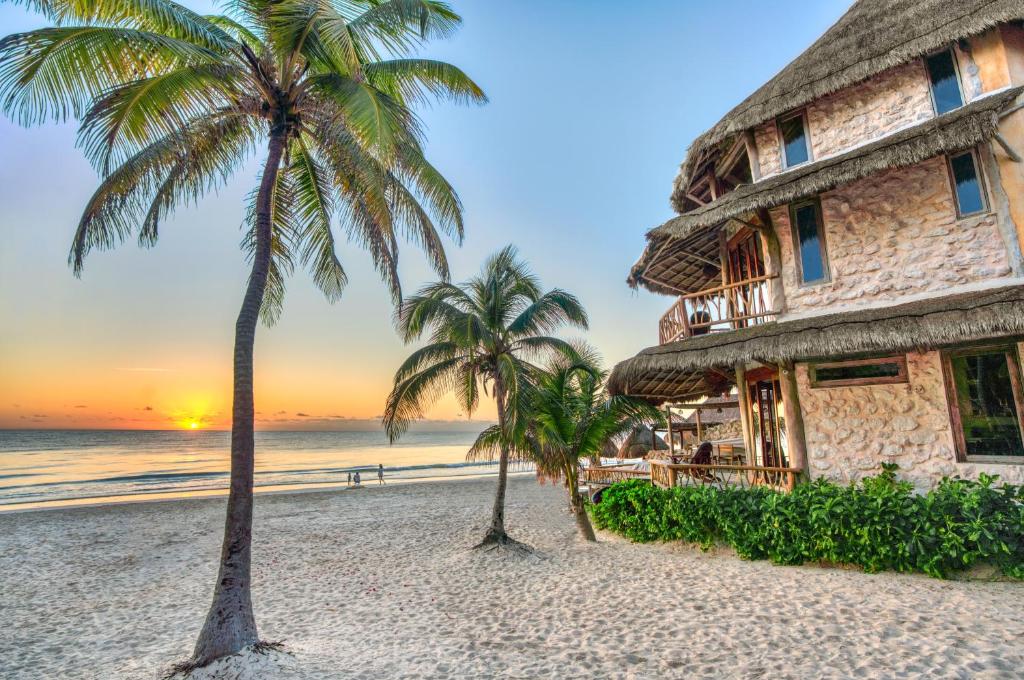 This gorgeous beachfront collection of cabanas serves not only as a peaceful getaway, but as a hotspot for arts and holistic wellness. Whether you're looking for eco workshops or sound healing, chances are, Alaya offers it. The hotel also goes the extra mile with their sustainability efforts; Alaya adopted the UN's 17 sustainable development areas and made it their mission to address each one of them.
Top Amenities at Alaya Tulum Include:
Pet-Friendly Rooms
Health & Wellness Facilities
Bar (with Happy Hour Specials)
Lounge Area
Check availability for your next wellness vacation to Alaya Tulum.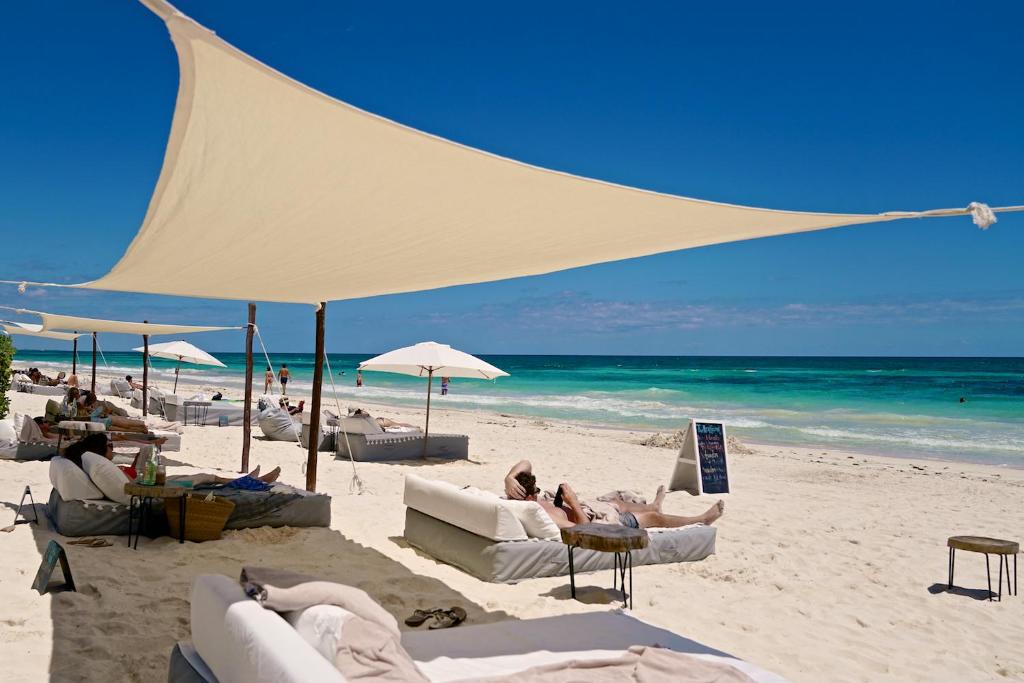 If you're interested in a hotel that values social responsibility as well as environmental conservation, Sanara delivers. They are involved in multiple endeavors centered around community development, from education to micro-finance of local projects. On the environmental side of things, Sanara supplements their generator use with solar power. Water conservation is managed with rainwater collection, greywater recycling, and a microbe-based septic system. Their distinctively serene architecture style is as functional as it is beautiful; the raised structures reduce damage to the beach and allow space for sea turtles to nest.
Top Amenities at Sanara Include:
Spa & Wellness Center
Tours to Nearby Mayan Ruins & Archeological Sites
Outdoor Pool
Yoga Studio
Check availability for your next eco-conscious vacation to Sanara.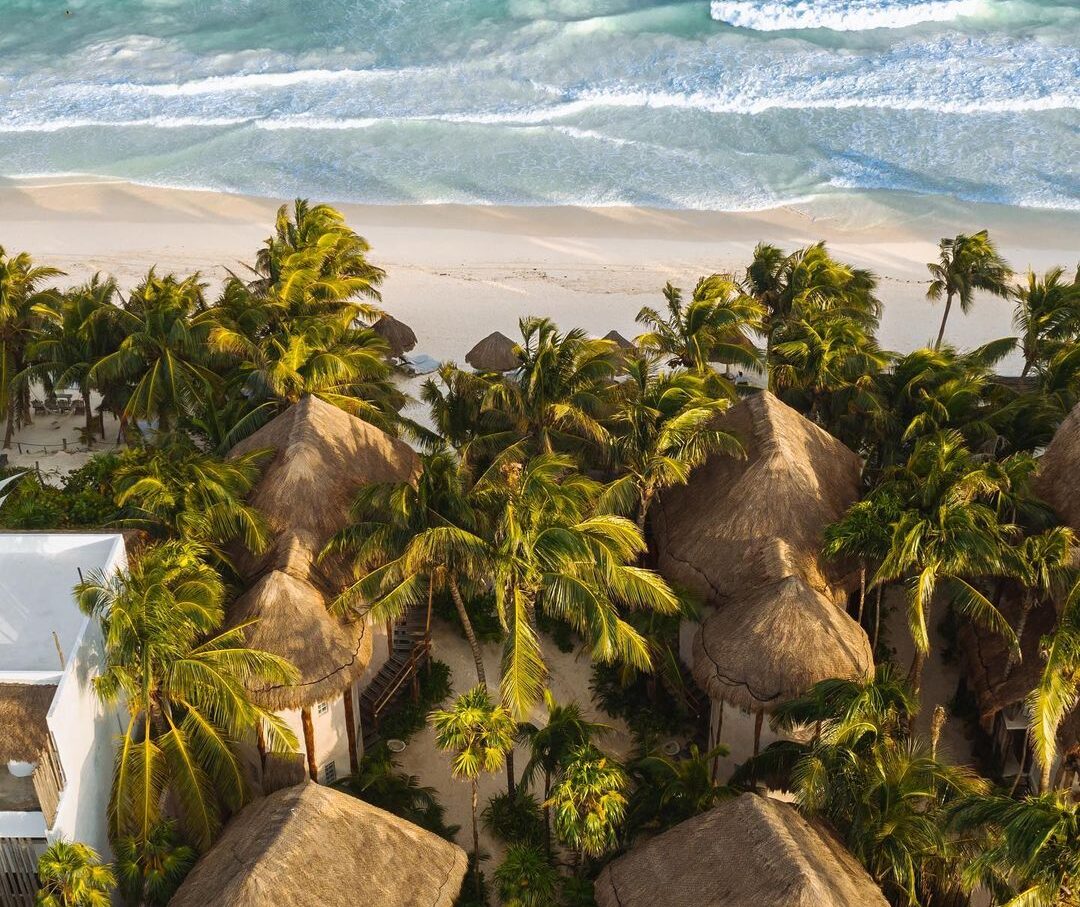 Located beachside between the Sian Ka'an Biosphere Reserve and Tulum National Park, Hotel Encantada offers tropical gardens and stylish rooms. You'll love the boho vibes and private terraces on each room, offering great garden or sea views. This beach hotel is quite small so it's a great choice for those looking for a quiet getaway.
Top Amenities that Encantada Tulum Offers:
2 On-Site Restaurants
Spa Services
Beach Chairs & Umbrellas
Breakfast in the Room
Check availability for your next tranquil vacation to Encantada Tulum.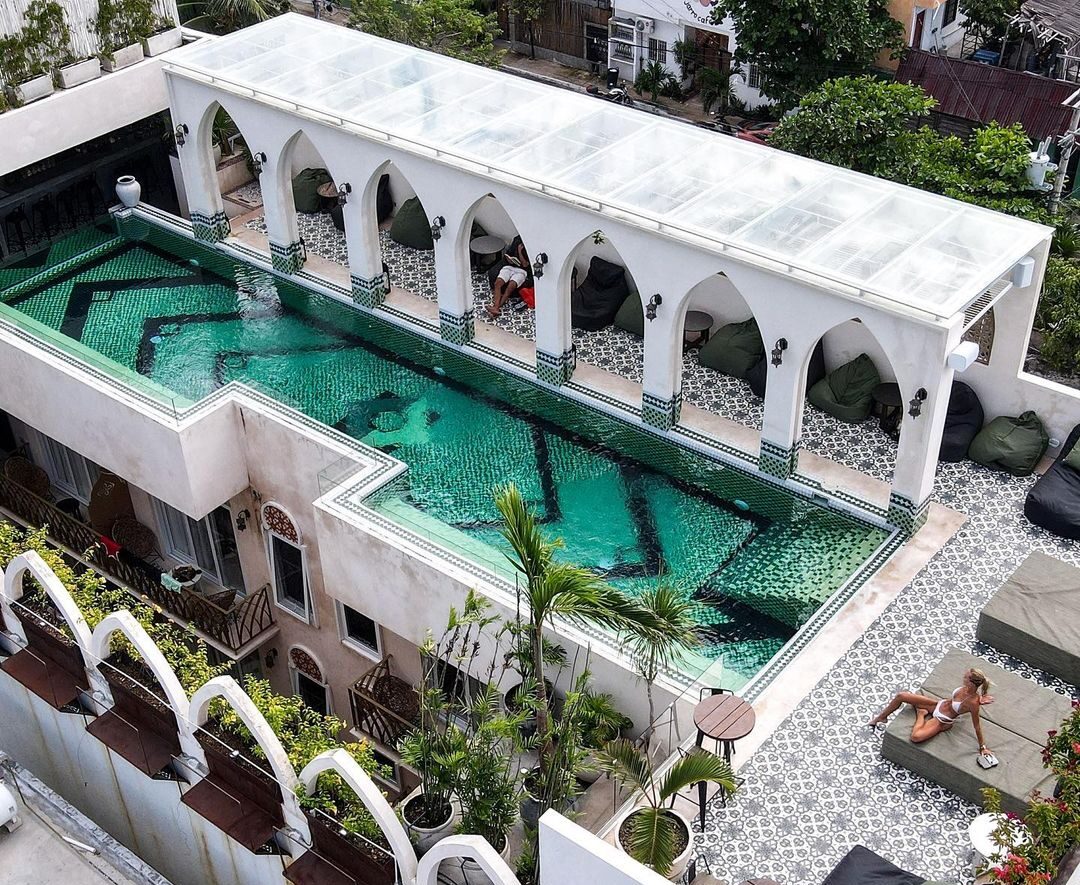 Layla Tulum offers guests something different than the other hotels on this list. Layla's is located in the center of Tulum, a few minutes walk to the beach through Parque Nacional Tulum. This is the best option for people who want to experience Tulum but aren't too bothered about spending each day on the beach.
Top Amenities at Layla Tulum Include:
Adults-Only Hotel
Uniquely Designed Rooms
Car Rental Services
Outdoor Swimming Pool
Check availability for your next adults-only vacation to Layla Tulum.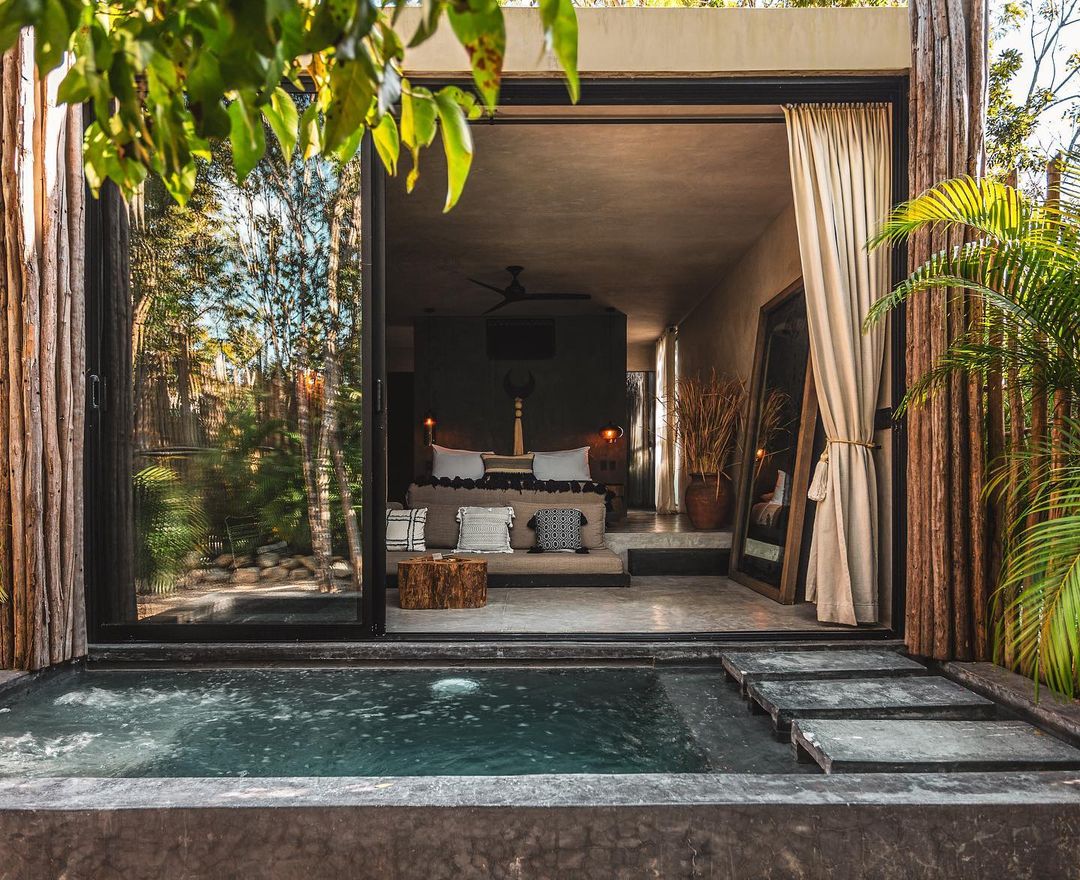 Hotel Bardo is another luxurious adults-only Tulum hotel that you'll instantly fall in love with. Hotel Bardo is also located in Central Tulum, with great access to the town's best bars, restaurants, and shops. Although, the moment you step foot on the grounds, you'll feel deep in the jungle, rather than right in town.
Top Amenities at Hotel Bardo Include:
Pet-Friendly Rooms
Master Suites with King-Sized Beds
Outdoor Swimming Pool
Minimalist Design
Check availability for your next relaxing vacation to Hotel Bardo.
With this list of 9 Tulum luxury hotels, you'll be ready to book your next vacation to the Caribbean. All that's left is for you to choose which is the perfect getaway for you!