Top 7 Restaurants in Campeche Mexico
La Pigua

Located on the Malecón, La Pigua serves a selection of seafood dishes and is a very popular spot with both locals and visitors. Along with the menu rich in fish and seafood, the restaurant is known for its signature coconut cake that is the perfect end to any meal.
Marganzo
A great place to try local dishes and soak up the Campeche culture, Marganzo is a popular choice. The menu is well stocked with favorites of the regional cuisine, however the restaurant is popular with big tour groups so if that is not your thing you may need to time your visit to avoid the tours.
Luz de Luna
With tables set out on Calle 59 and a colorful and fun décor you might write Luz de Luna off as just an average tourist spot. However, the food is great quality with good portions and fresh ingredients. It is a wonderful place to enjoy local favorites, as well as a number of other dishes from across Mexico and its local is just perfect.
Casa Don Gustavo
This colonial style boutique hotel is also known for its restaurant, which serves a great selection of freshly prepared regional dishes. Sitting within the pretty inner courtyard it makes a great setting for breakfast, lunch or dinner. Particular favorites are the Sopa de Lima and the variety of shrimp-based dishes.
Casa Vieja de los Arcos
If you like to dine with a view, head to Casa Vieja de los Arcos, which boasts a beautiful vista across the main square and the cathedral. Regional dishes and delicious cocktails are on the menu, with favorites being the coconut shrimp and the ice-cold margaritas.
Mercado 59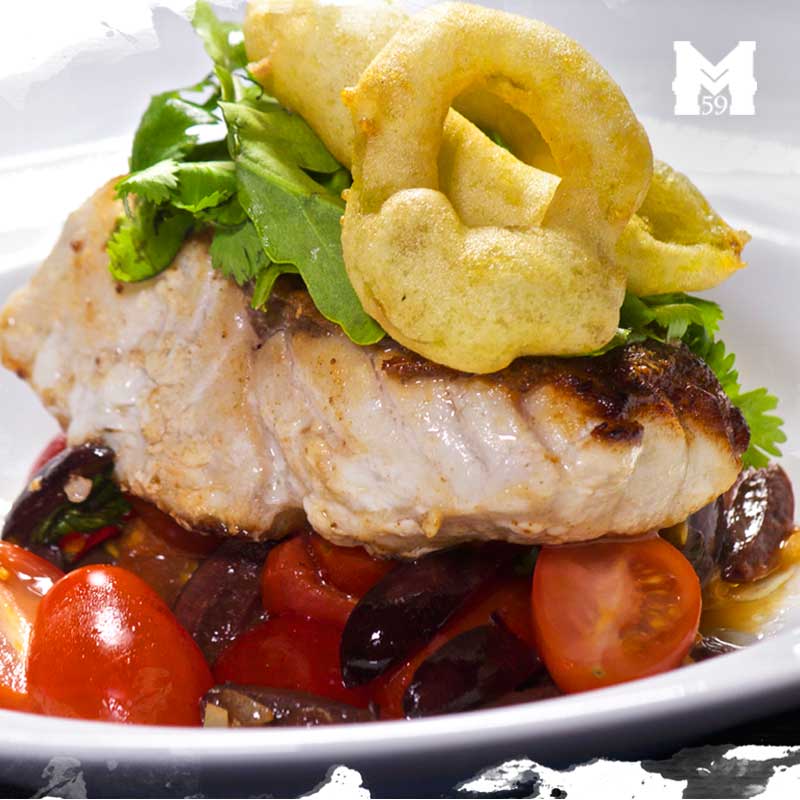 Set within a cool, stylish courtyard, Mercado 59 has a laidback youthful vibe and serves fresh, unique and creative dishes alongside tasty cocktails. Loud music pumps through the courtyard, but those who prefer a quieter ambience can enjoy their meal in the interior dining room.
Chocol Ha
While not a restaurant as such, the Chocol Ha café deserves an honorary mention here simply for its chocolate tamales. These richly tasty tamales are perfect with a coffee and are a great excuse to take a break from the heat when exploring Calle 59.